There are two ways for you (or your roommates) to move out of the property you're paying rent on via PlacePay. Once you are moved out, there will be no more invoices created for any previously recurring charges. This will also ensure you don't get any more reminder emails for this address.

Option #1: From the payments screen, click the drop down arrow to the far right of a roommate's name, then select Remove from the drop down menu.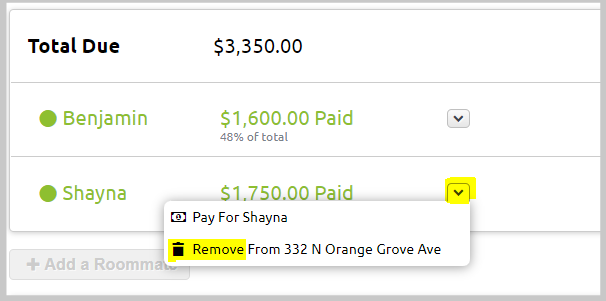 Option #2: Click your address in the top left corner, then select Move from the drop down menu.