What does it do?
Using Place's Online Applications feature is an easy way to
Collect application fees
Create and distribute custom application forms in minutes
Collect and manage documents (i.e. drivers license, pay stubs, etc.)
What does it NOT do?
At this time Place does not provide credit checks or background checks. But stay tuned ;)
What does it cost?
The application form its self is free, but there is a flat card processing fee for collecting application fees through the form.
A flat processing fee of $8.95 is deducted each time an application fee is paid by an applicant.
Example: If a tenant pays a $100 application fee, you will receive a deposit of $91.05 (the payment minus processing fee).
This flat fee ONLY applies to payments made through the Online Application Form.
How to get started?
If the Applications App is activated you will see "Applications" listed on the left-hand side of your dashboard. If you don't see it, click "More Features" and toggle Applications to ON.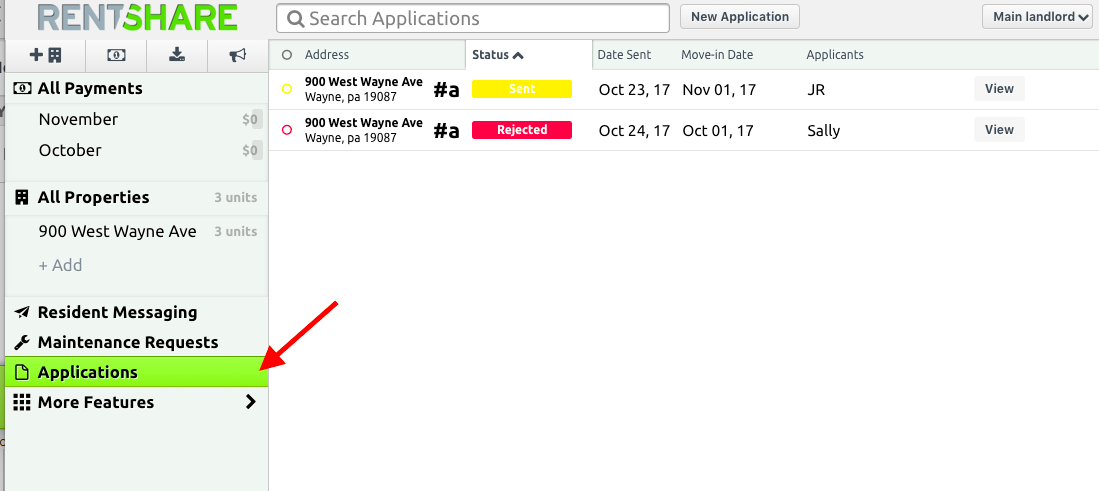 Create a New Application:
Click the "New Application" button to begin. Each application begins with default sections and document upload requests. These can all be modified. Just click on each or create new sections entirely.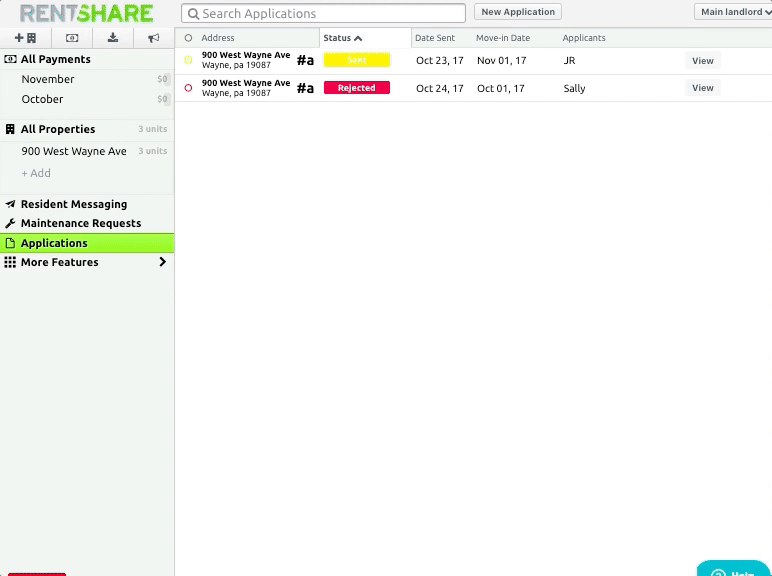 Review Applications:
When a new application is completed by an applicant it will show in your dashboard as "In Progress". You can view the application info by clicking the "View" button next to the app. See animation in the section below.
Change the Status of an Application:
Once you have reviewed the application, you can change the status to Approved, Denied, or Canceled. Auto-emails are sent to inform the applicant of status changes but little to no details are given. We recommend you contact each applicant separately to update them on the status of their application. Note that 'Canceling' an application deletes the application information and does not allow for it to be worked on further. Marking it as "Denied" simply indicates that you do not wish to continue with the applicant.