Stop Invoicing:
If your resident is moving out or you wish to stop any future invoicing you can simply end the digital lease.
navigate to the property and select the tenant or lease name to bring up the Lease Details window.
click on the "Active" drop-down menu and select "End Lease"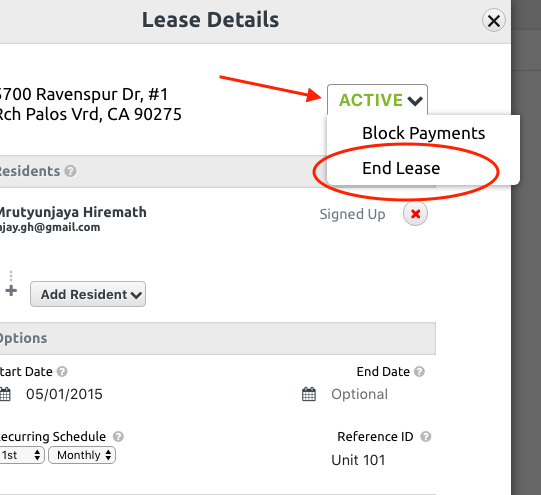 Accessing Past Invoices:
Once the lease is ended, you can still access old leases by clicking on the unit number and selecting "show lease history". Then any past leasees will show up in great below. You can click on the names as you would for active leases to see lists of past invoices.

PRO TIP: The best way to review past invoice or transaction history for leases that have been "ended" is to export a report to csv or excel format. Here is more information on creating custom reports