Below is a list of three common error messages:
"Transaction Failed"
If you see the error message depicted in the screenshot below, it simply means that you did not finish submitting the payment and that the payment has not been approved OR declined. If you refresh the page and try again, you should be able to make your payment without a problem.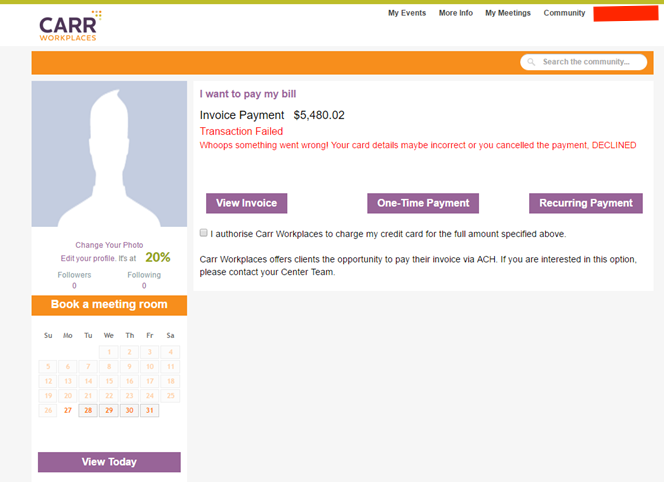 "Whoops, looks like this session has expired"
If you receive the above error notice or the notice in the image below, try the following:
Go back to the homepage, refresh, and then try to pay again
If that doesn't work, try using a different browser.
If that still doesn't work, please reach out for support.