If a tenant pays another way and you want to record it into the Place system, just navigate to the "Lease Details" by clicking on "All Properties" on the left-hand side of your dashboard and then clicking on the tenant's name.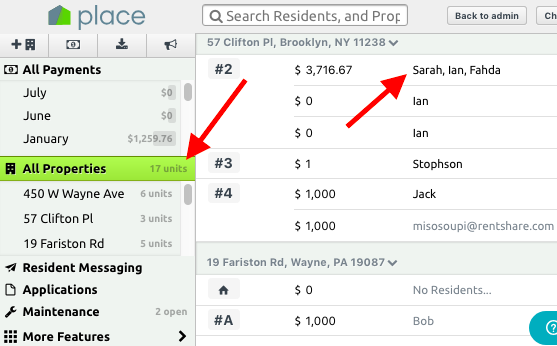 Then click "EDIT" next to the invoice you wish to apply a payment to.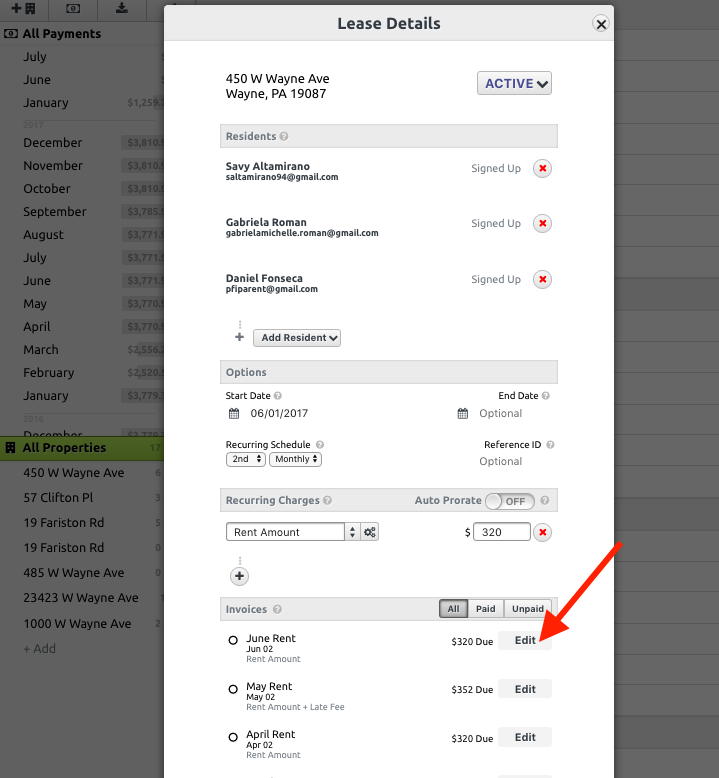 Finally, click "Record Payment from the drop-down at the top right under the "Invoice Details"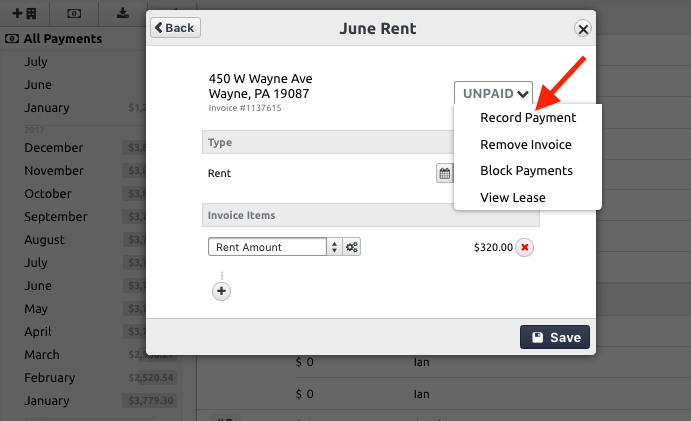 Fill out the form and click save to add your new payment.